The idea of a gold dive watch is neither new nor so strange. After all, Rolex introduced a gold version of the ref. After all, Rolex introduced a gold version of the ref. 1680 Submariner in 1969, with several iterations on the same theme. In a more modern context, Seiko has made dozens of models that the replica watches under $100 with the allure of "gold," Omega offers their Seamaster 300 in three precious metals, and even Oris and Doxa have recently dipped their toes into the gold river.
Perhaps now more than ever, the line between watches and jewelry is quite blurred, and watchmakers are boldly bending the traditional rules. Consider the new and polarizing two-tone Explorer, the limited reality of the $70,000 DOXA chronograph, or the comic-themed Audemars Piguet. Like the watch above, the solid yellow gold Black Bay Fifty-Eight 18K is an ambitious and divisive piece that incorporates the typical Tudor characteristics that are both common and uncommon.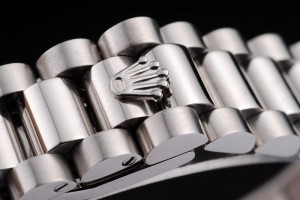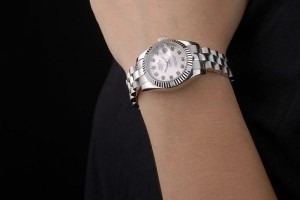 Controversially, like the 925, the 18K has a display case back. Unique to this model is a pair of included straps – a brown alligator leather strap and a green/gold fabric strap, both with matching 18k gold hardware. No gold belt is offered, and without it, the Black Bay 18K weighs just 103 grams and wears no differently than the other versions of the Fifty-Eight, which isn't surprising considering its similar weight and stock mounting options.
My first-hand impressions come from the general coloring and how different the greens can be depending on the available light. In bright sunlight – or perhaps in the overstuffed light of a boutique – the green is quite powerful, with minimal yellow undertones that remind me of banana leaves. But in more casual lighting, or even in the balanced light of a pair of strobes, I found the color to be a deeper olive green, more richly saturated, and a more austere hue. The combination of green with the gold case and accents is unlike any other gold dive watch I've encountered. To my eyes, this warm and unpretentious color makes this gold watch look like it is made of bronze.
Like the Black Bay Fifty-Eight 925, I don't envy Tudor the display case back. But I certainly prefer the engravable and would suggest – given the price point – a higher level of finish to the movement. This is not a movement that needs to be seen in its current form. Instead, it's the kind of watch one might want to engrave.
If you compare it to other Black Bay models, you're paying a massive premium for gold. On the other hand, if you compare it to other luxury replica watches like Rolex, Panerai, and Omega (let's not confuse the issue with gold timepieces), you'll find that Tudor's usual relative position is still in play – but the brand is now playing in a completely different market.
While Tudor usually does well in the steel market, the competitors I mentioned above have a presence in steel and gold. I'm not saying these other brands have better gear (I like 18K even more than many of its competitors' options); I'm just suggesting it's a different scenario and Tudor doesn't have a specific heritage to fall back on that translates for their core audience of enthusiasts. While I'm not crazy about this particular Black Bay, I do instead admire this bolder phase of Tudor.
In my personal opinion, the Silver Fifty-Eight 925 is a much more successful product due to its great quirkiness. As much as I'd like to think of the Black Bay Fifty-Eight 18K as a Black Bay that happens to be gold, I find it to be more of a gold fake watch than Black Bay. It seems to be intended for a completely different audience than watch fans who prefer steel dive watches (like me). The Black Bay collection is vast for Tudor, and while I will continue to dream of a Fifty-Eight with a Tudor GMT movement, I can see why they wanted a "bold gold" move at the top of the collection. Perhaps it could even be bolder and more golden.