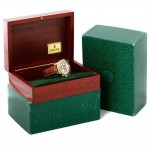 Big Pilot is one of the best selling watches in the past few years and the most popular IWC replica watches, many readers here who are interested in the best IWC watches asked me about the price of IWC Big Pilot from ZF, especially the Big Pilot Le Petit Prince version with blue dial. Today, I would like to introduce a new Big Pilot watch, it is not the standard model, it adds several complications such as tourbillon, power reserve indicator and moon phase, it looks very different now, this watch has more advanced watchmaking technology but still framed in a regular big case.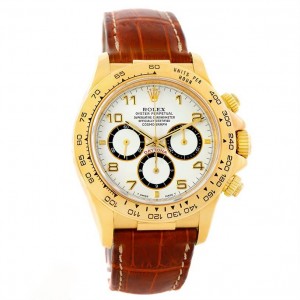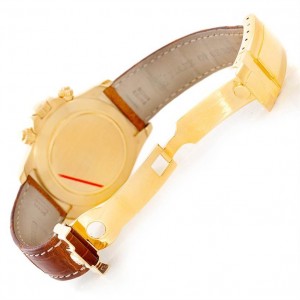 The large case remains unchanged, it has a diameter of 46 mm and a thickness of 13.5 mm. Since it has a hand-wound tourbillon movement, the thickness of the case has not increased even with the additional functions added to this watch. The watch now has a transparent sapphire crystal case back instead of the one with the Le Petit Prince motif on the standard model.
The dial is blue with large numerical hour markers and large triangular markers that you can see on other big pilot's watches. The hour markers, hour and minute hands are coated with a white luminescent material and they glow an intense green in dark conditions. There are three big differences. First, the large window that opens at 9 o'clock shows a working tourbillon, a real tourbillon mechanism with crossed supports fixed to the dial at both ends, with a small blue hand sweeping in time with the rhythm of the tourbillon. The arched bridge between the 4th and 5th is a power reserve indicator.
The real watch has a power reserve capacity of 95 hours, while on this replica, the power reserve indicator is real. I tried to fully wind the replica watch and the red tip of the small hand ended up resting at a little over 30. For most people, the power reserve room is OK, or at least it's real. Between 12 and 2 o'clock is the moon phase display, which is really a fake moon phase that works as a day/night indicator. The blue color always looks so attractive.
The movement shown through the crystal back has all the necessary engravings, just like the movement inside a real IWC watch, well I definitely hope that ZF makes this tourbillon watch in the future because they do a much better job of cloning movements, but on that day, once the watch comes out, you won't pay more than a thousand dollars for a fake.